Beauty, Bubbels & Bites
Bachelorette / girlfriend party
While enjoying a glass of bubbly and the tastiest homemade bites from Chef MF, let yourself be professionally made up by a professional MUA from The Make-up Factory.
MUA Martine Eger, owner of the beauty studio, has been a make-up artist and hairstylist for 25 years. Many national but also international celebrities such as Kim Catrall, Alicia Keys, Queen Noor of Jordan, Annie Lennox and Nigella Lawson liked to sit in her makeup chair.
Chef MF
Marie-Francoise Wilbrenninck has had 2 successful restaurants in the past 20 years. She now works as a freelancer, including as a private chef at home.
All bites are homemade with fresh ingredients and are served with a matching wine.
Do you have special (diet) wishes, let us know.
Beauty, Bubbles & Bites is always super fun and you leave the house extra beautiful!
For questions or a quote, please fill out our email form. Then we will contact you shortly.
Minimum participants 6 people
Duration: 3 hours
costs: € 95,- p/p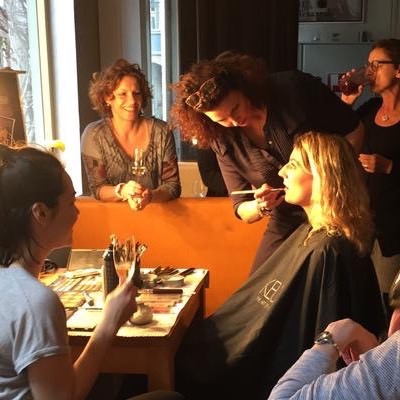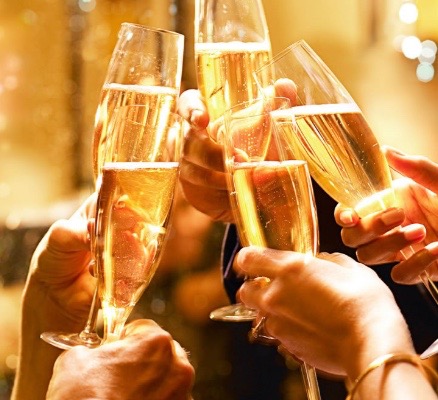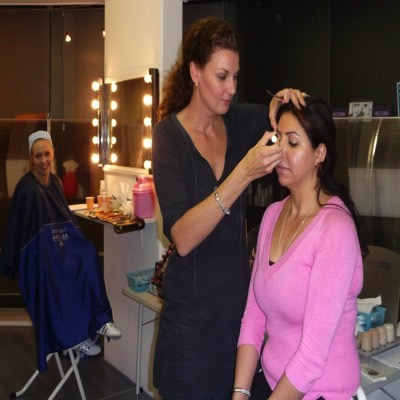 Beauty, Bubbles & Bites Amsterdam
A super fun Bachelorette / girlfriend party in Amsterdam. Drinks, bites and beauty tips in one afternoon.
If you are looking for a professional make-up artist in Amsterdam, then you are at the right place at The Make-Up Factory.
The professional make-up artist for Amsterdam and the surrounding area.
Bachelor party in Amsterdam for ladies. Beauty, bubbles and bites. A short make-up session while your company is having a nice drink and chat, delicious homemade snack from Chef MF.
Bachelorette party girlfriends day for ladies in Amsterdam.
Bubbles, beauty and Bites. Professional make-up tips and homemade bites and bubbles, all this in Beauty Atelier The Make-up Factory in Amsterdam.