Treatments with a laser is the most safe and effective way to get rid of unwanted pigmentation, tattoos or permanent make-up.
How does the treatment work?
The laser treatment pigment stains are shot through the laser light to very small pieces. A large part of the pigment is immediately rejected during the treatment. A part is rejected during crusting and wound healing and a part is absorbed by the lymph system and thus leaves the body via the kidneys.
The laser does not damage the skin and leaves no scars.
A laser treatment is not painless, but a pigmentation spot is usually not very large, so the treatment only takes a few minutes.
This laser treatment is not suitable for dark skin. This has to do with the amount of pigment in the skin.
How many treatments
A pigmentation spot needs 1-2 treatments.
After treatment
The treated skin may feel warm after treatment. The pigment spot may initially become somewhat darker or greyish in color. A superficial crust may develop on the spot of the pigment. Usually 1 to 2 treatments are needed to remove a pigment spot. The result and the number of treatments depends on the type of pigment and the depth of the pigment. The laser heat can cause a reaction of the skin up to 24 hours after the treatment in the form of heat, light redness and dehydration / vesicles.
We recommend not to use make-up on the treated area for the first three days after treatment and avoid exposure to the bright sun or sunbed.
Price from € 75,00 - € 105,00 p/t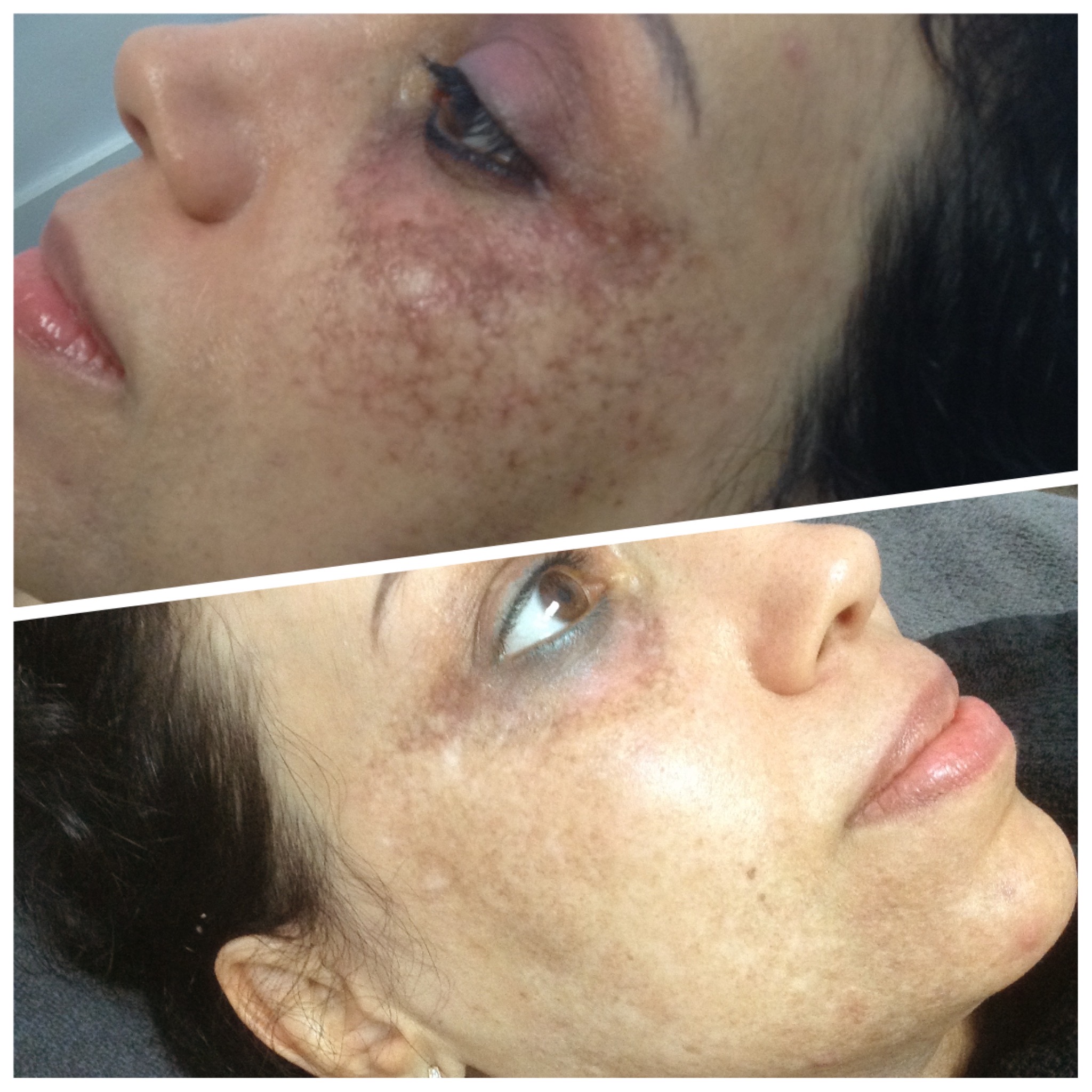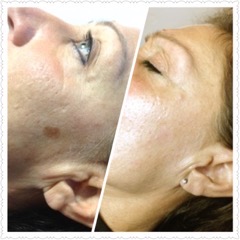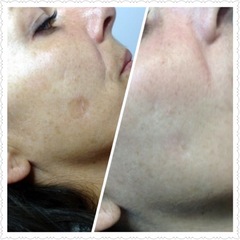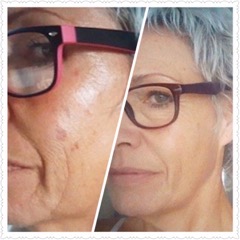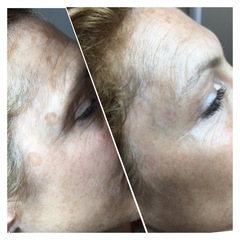 Pigment spot removal Amsterdam
Do you suffer from pigmentation spots? This is an annoying problem that can make you feel very insecure. Yet it is not necessary at all to walk around with pigmentation spots. At The Make-Up Factory you have the option to remove a pigmentation stain in Amsterdam. We have the professional equipment ready to ensure that the pigment spots are no longer visible. Would you like to know more about our pigmentation spot treatment in Amsterdam? Then we recommend that you simply contact us and make a no-obligation appointment with us. We will then look together at how we can put an end to your pigmentation spots.
Laser removal of a pigment spot in Amsterdam
A pigmentation spot is generally harmless, but you are not looking forward to having to walk around with it. It is also not necessary at all to have pigmentation spots. You can also choose to have these stains removed.
We do pigment spot removal in Amsterdam every day. We are happy to help you get rid of your pigmentation.
Let us remove your pigmentation in Amsterdam
For a professional pigmentation spot treatment in Amsterdam, contact The Make-Up Factory today. We will then make an appointment with you to see what pigmentation spots you have. We will then laser away the pigmentation in East Amsterdam. This is a short treatment, after which your skin will be sensitive for a short time. But when this is over you will notice that the pigment spots have disappeared.